Niagara Falls 8U bring home their first Championship of 2022
---
---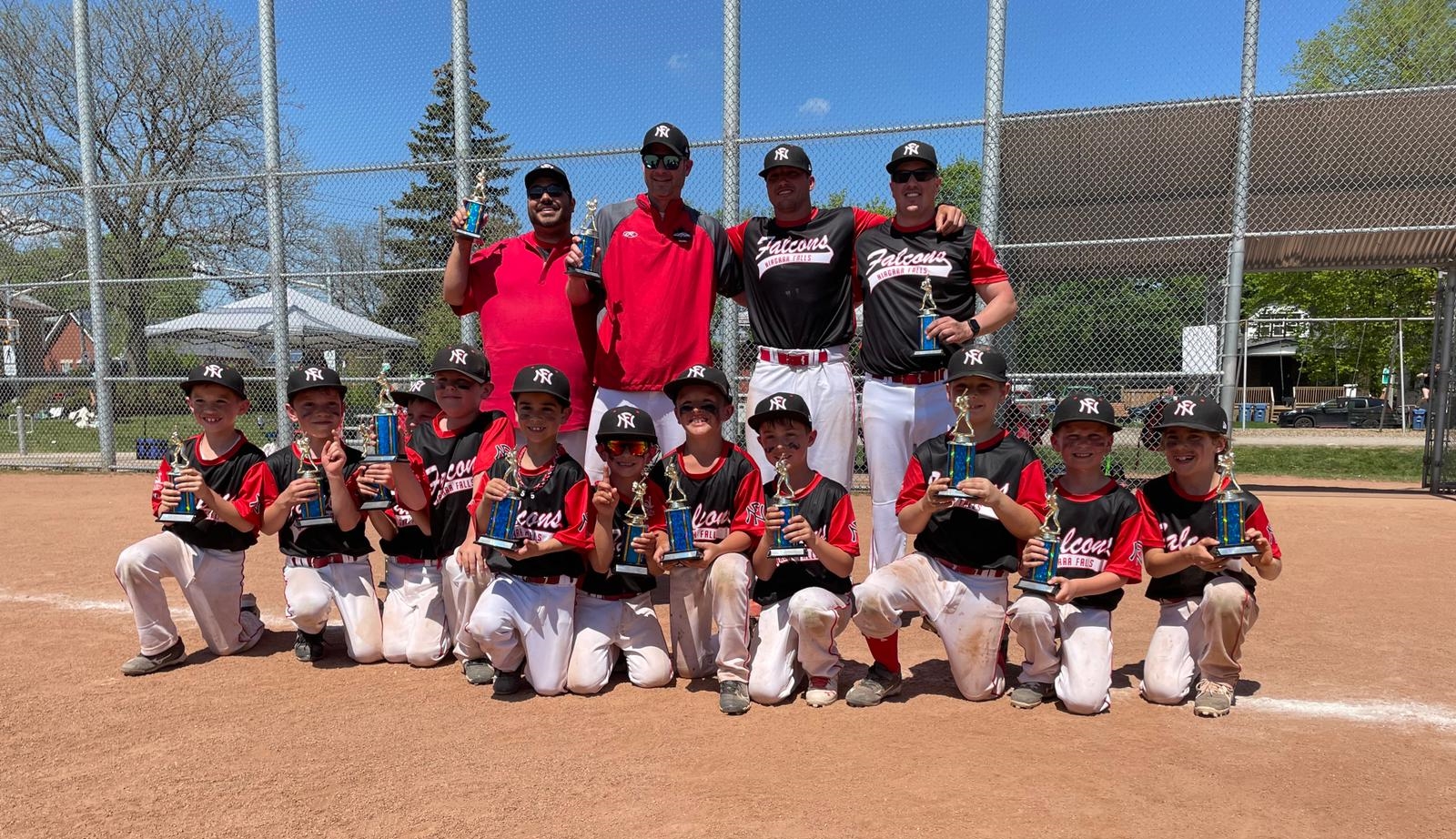 ---
Congratulations to the Niagara Falls Falcons 8U team on their first-ever tournament win.
The Falcons had a great weekend defeating a tough Kitchener Panthers team in the finals 23-14 to secure the 2022 Guelph Tournament victory. Not only did the falcons secure a 3-1 record, but Jacob R also walked away as home run derby champion.
A fantastic start to the season for the players and coaches.
Let's go Falcons!!