Falcons 13U are 2023 CNE PEGG Cup Champions
---
---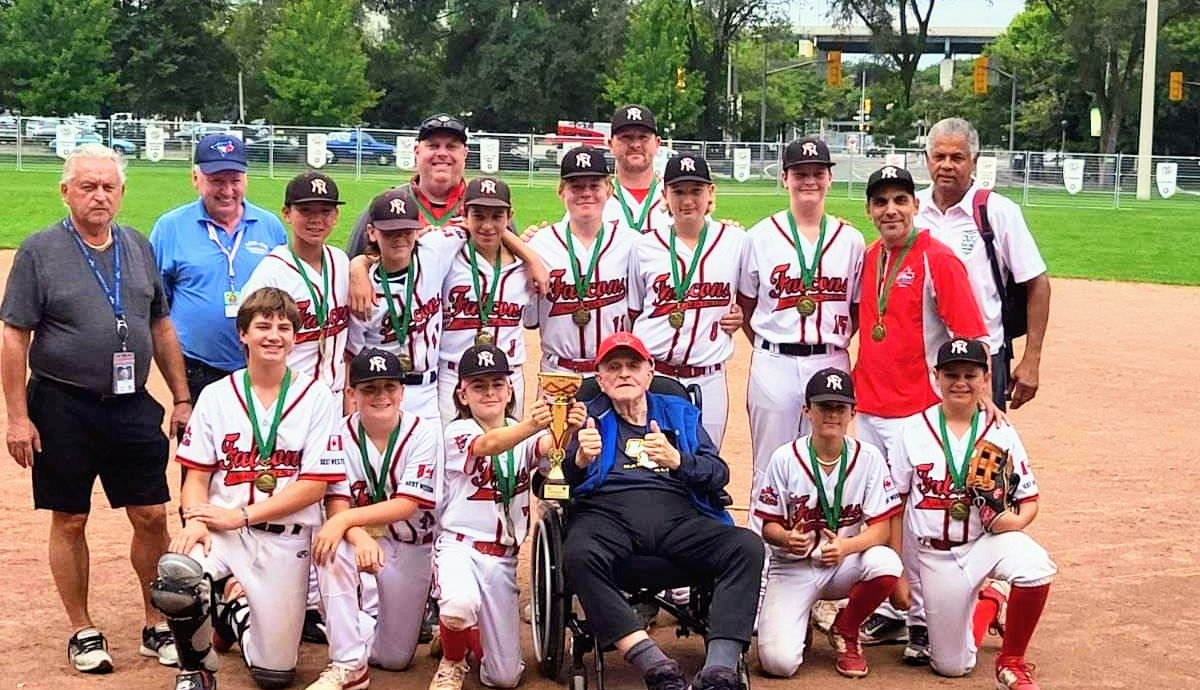 ---
For more than half a century, young players throughout Southern Ontario have journeyed to the Canadian National Exhibition to compete in its annual tournament.
2023 marks the 66th annual tournament, the oldest and most prestigious of its kind in Ontario for U13s. Thirty-two teams from Toronto and Southern Ontario compete over 8 days in a single elimination event. The PEGG Cup is a tournament within a tournament started by Ron Pegg, himself from a small town, who wanted to establish a tournament for teams from smaller centers. The winner of this group continues on in the main draw with the opportunity to play in the quarter-finals and beyond.
"One day the little guy will go all the way" - Ron Pegg always prophesizes!
This year the 2023 PEGG Cup Champions are the Niagara Falls Falcons 13U. Playing under the shadow of the CN Tower outside the Princess Gates of the CNE grounds the Falcons team played through hard-fought matches on their way to PEGG Cup Champions. Culminating in a doubleheader on Friday against the Ancaster Angels in the Semis and then the Simcoe Giants in the Finals, the team played hard through some close scoring back-and-forth affairs.
All players worked hard both offensively and defensively contributing to these hard-fought wins culminating in a 4-6-3 double play to end the game in the finals 2-1 over the rival Simcoe Giants with Ron Pegg himself in attendance to witness the fantastic gameplay. The coaching staff is extremely proud of their accomplishments and success and looks forward to continued success in the OBA Championships.
Congratulations Falcons
GNBA Executive